Emergency Services for the Deaf during
COVID-19
In light of the COVID-19 pandemic, it is essential that access to information and emergency services is guaranteed for everyone.
Television conferences, informational videos on social media channels dedicated to information and prevention of the virus, information hotlines, and emergency telephone services are all viable solutions for quick and easy access for all citizens.

For All?
Recorded videos do not have subtitles; live conferences cannot rely on the support of an interpreter or a real-time transcription system; and toll-free numbers are, by nature, inaccessible to an often forgotten category of people: the Deaf. Then how is it possible for deaf people (70 million worldwide) to have complete and factual information to face emergencies?
Access to Information: The Daily Moth
Founded in 2014,
The Daily Moth
delivers video news using a combination of American Sign Language and subtitles. In addition, full text is available to read under every video. The deaf host, Alex Abenchuchan, covers trending news stories and deaf topics Monday through Friday. Alex attended the Florida School for the Deaf and Blind and is an alumni of Gallaudet University.
The Daily Moth posts videos on its YouTube channel, Facebook page, Instagram, and website.
Reliable news reported on a daily basis is extremely important, even more so in situations like the one we are currently experiencing. Precisely for this reason, The Daily Moth community is provided with continuous and updated information on regulations and the various resources available, by sharing subtitled and sign language videos and a wide variety of explanatory content.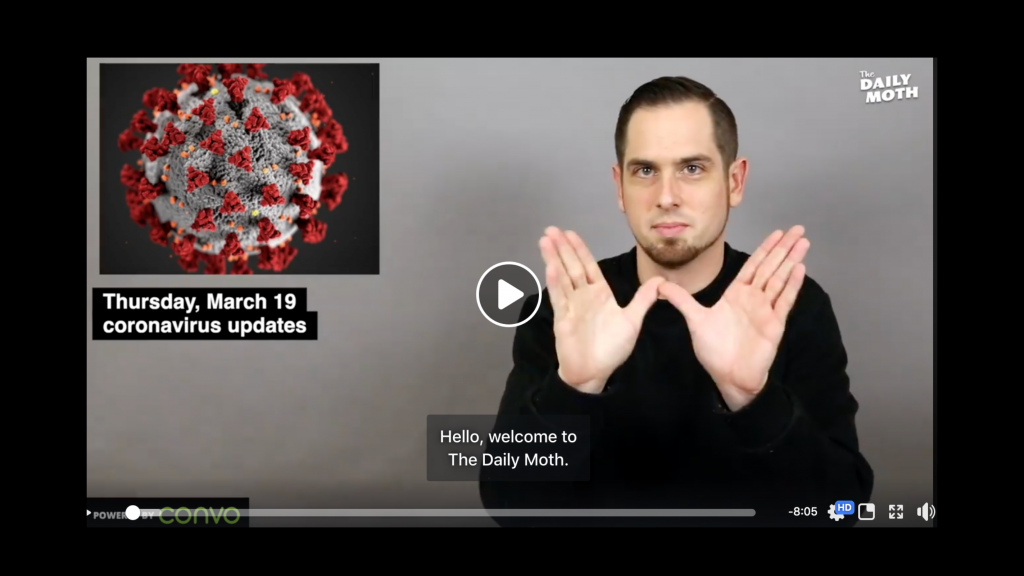 Pedius and the Accessible Emergency Services in Italy
Since its beginning,
Pedius
has always fought to break down communication barriers, focusing on the accessibility of emergency services available to deaf people. Starting from various country municipalities such as Trieste, Prato, and Andria, Pedius has enabled local police operations to receive calls from deaf people and has now come to collaborate with the
Civil Protection of Rome
. As a direct result of the COVID-19 pandemic a number of dedicated emergency services have been enabled, yet still provide no access to deaf people. Found within the Pedius application, deaf users can finally call- free of charge and 24 hours a day- the
all regional toll-free numbers
set up by the Ministry of Health and the
Italian Red Cross
, to request information, indicate changes in their state of health, and report emergencies in real-time, speaking directly to an operator.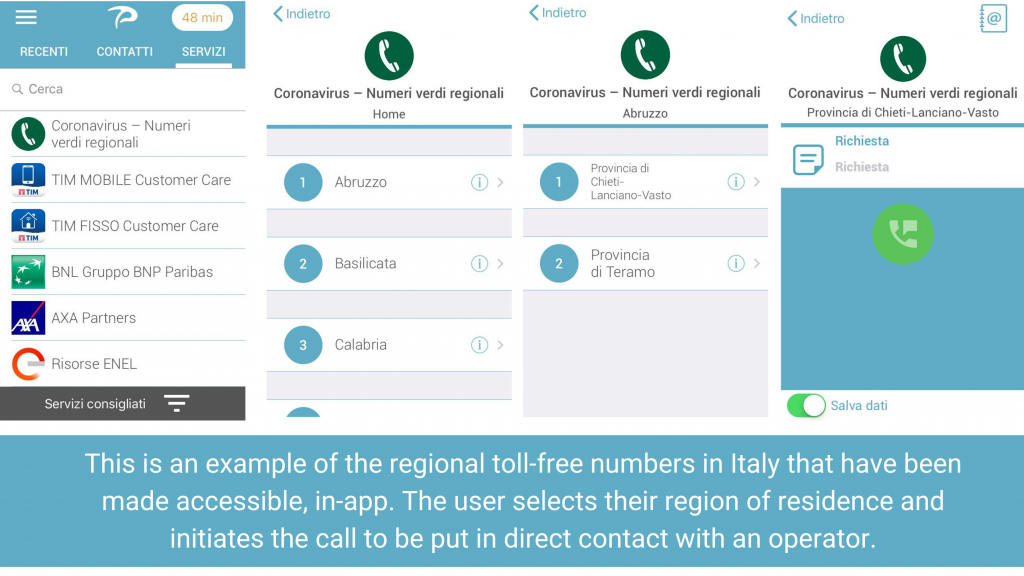 Pedius will continue to make itself available to all other essential services that decide to break down barriers and ensure that the deaf community is fully involved in the communication of information about prevention standards and emergency services. If you know a service or you yourself work for a company that would like to activate their services for the Deaf community in your area, please do not hesitate to contact us at
info@pedius.org
so we can work together and activate your services during this time.
SUBSCRIBE TO THE NEWSLETTER: