« An application to make customer support more accessible: Pedius technology transforms voice into written messages. »
La Stampa
When Pedius presented itself at TIM during the « Call for Startups » in 2013, together with another 1,200 projects and it managed to be financed and accelerated within TIM #WCAP.
The meeting between these two realities was the signal: finally big companies were ready to welcome an innovative project from the technological and, above all, social point of view.
And this is how TIM, in line with its mission to promote communication and integration, decides to bet on Pedius by activating the first accessible call center for the deaf.
After a few hours of training operators on how to respond to a phone call made through Pedius, today the TIM switchboards can now receive requests for information on ADSL, telephone rates and breakdowns in the numbers 119 and 187.


Thanks to the collaboration between TIM and Pedius, telephone accessibility for the deaf starts with a call center!
« We received messages of thanks from customers who used the service because they finally managed to solve any problem without having to seek help from someone, in total independence »
Ilaria Potito
TIM
Contact us for more Information:
DISCOVER OTHER PARTNERSHIPS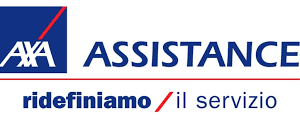 The telephone accessible services of AXA Assistance Italia include ordinary and highway roadside assistance

Enable deaf customers to communicate with the world and foster full integration of employees into the workplace

The first bank in Italy to start a collaboration with Pedius to allow deaf people to access telephone banking services