The
Zero Project: International Actions Towards Accessibility
Significant changes call for powerful initiatives. The
Zero Project
, founded by the Essl Foundation, is on a dedicated search for the best worldwide policies and practices that support the UN Convention established Rights for People with Disabilities. Though existing policies may contain the core necessities outlined from the convention, they may no longer be applicable in today's world. The Zero Project has been able to successfully unite the spirit of innovation with rationality of policy, both equally important, to stimulate a society with well-established tools and methods for accessibility and inclusion to support individuals lifestyles for persons with disabilities.
In 2018 The Zero Project Conference focused on Innovative Policies and Practices Accessibility, supporting persons with disabilities to not only live an independent- but full life.
The 2019 Zero Project Conference focused on Independent Living and Political Participation. Though seemingly straightforward, the theme covers innovative ideas that encourage independence for those with disabilities in the community, including equal opportunity to participate in all societal aspects. Creating an international platform to make this simple idea, yet complex human right tangible to persons with disabilities can undoubtedly support the Zero Project and UN's larger mission.
Pedius and Zero Project Participation
It is an honor to have participated in the past two Zero Project conferences, as its core mission directly correlates with Pedius' own company objectives.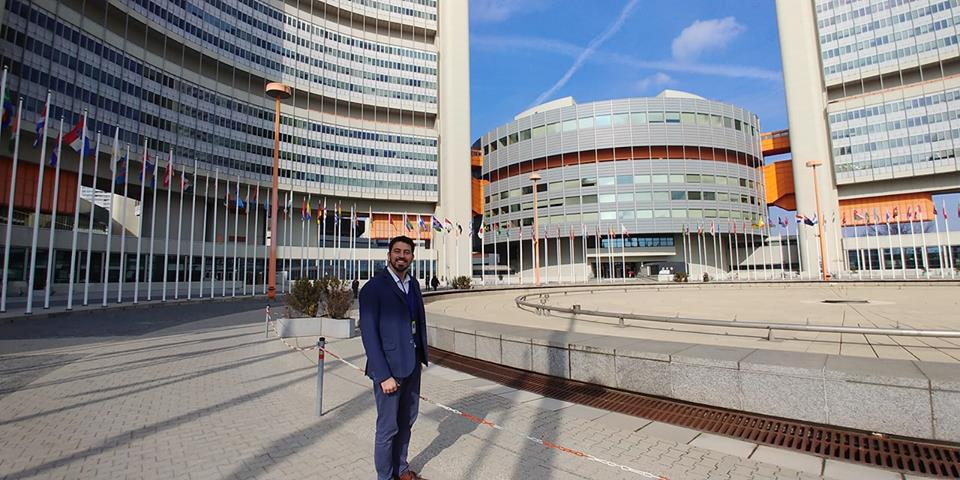 At the 2019 conference CEO Lorenzo Di Ciaccio took part in a panel session on Innovative Digital Solutions for Accessible Europe, in which he discussed the challenges for entrepreneurs providing technology for an inclusive community and accessibility for everyday life.
In fact, Pedius' innovative technology is a tool that not only supplies, but supports, the freedom and reliance that communication offers to any other person. To fully exercise independence, an individual must have the ability of self-representation for everyday and work life. If you would like to learn more, read about the advantages of
work inclusion
.
For a better world, protecting and taking actions to support independent living and full societal participation for persons with disabilities is absolutely necessary. With international efforts, such as the Zero Project and participants, this can become a reality.
Subscribe to the Newsletter: