«Enable deaf customers to communicate with the world and foster full integration of employees into the workplace.»
Il Tempo
Working in a large company, receiving phone calls, e-mails, notifications, and taking part in both live and call conference meetings: communications are often quick and responses must be even more timely. Having a deaf employee means putting in place a whole series of actions to ensure complete inclusion, such as helping a colleague or installing lighting systems alongside sound alarms. This often is not enough, leading to a slowdown in the transmission of information and, above all, little integration, participation and productivity of the employee.
Enel, which has always been committed to diversity and inclusion, as well as having activated telephone assistance services for its deaf customers, has wanted to provide all its deaf employees spread across the Italian territory of the job inclusion service offered by Pedius. Through a dedicated number, Enel's deaf employees can count on unlimited incoming and outgoing calls and can actively participate in conference calls thanks to real-time transcripts.


Building relationships, professional and personal, sharing the same vision and the same objective, today is finally a guarantee.


«Through our portal we found an Italian startup, Pedius, which has developed an app that can transform in real time what the operator says in text, thus allowing the deaf a communication with Enel»
Ernesto Ciorra
Enel – Head of Innovation
Contact us for more Information:
DISCOVER OTHER PARTNERSHIPS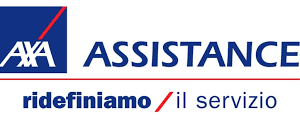 The telephone accessible services of AXA Assistance Italia include ordinary and highway roadside assistance

The first bank in Italy to start a collaboration with Pedius to allow deaf people to access telephone banking services

An application to make customer support more accessible: Pedius technology transforms voice into written messages