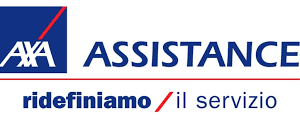 « The telephone accessible services of AXA Assistance Italia include ordinary and highway roadside assistance. »
www.sordionline.com
One night Gabriele was returning home. Just as the other nights, he starts driving and immediately takes the Grande Raccordo Anulare in Rome. At a certain point, he gets into an accident. Stopped in the emergency lane, Gabriele's car is destroyed and no longer works, he must notify rescue: but he is Deaf and the man who hit his car, as soon as he understood this "detail" escaped and left Gabriele waiting hours for help.

The story of Pedius begins here, from the discovery of a missed call to roadside assistance.
From 2015 however, it is now possible to rewrite the ending of Gabriele's story. In fact, AXA Assistance Italia, always having interest in the protection of people, decided to activate the accessible services of Pedius: ensuring the Deaf necessary roadside assistance and providing a free telephone service for medical consultation. Through this direct telephone assistance, it is possible to report a fault or make a request to recover your vehicle.


Making communication accessible and guaranteeing everyone the right to receive help is no longer just a good story with a happy ending.
« Thanks to the collaboration with AXA Assistance we have rewritten the ending to Gabriele's story: finally, even for deaf people, roadside assistance is available ALL the time. »
Lorenzo Di Ciaccio
CEO of Pedius
Contact us for more information:
DISCOVER OTHER PARTNERSHIPS

The first bank in Italy to start a collaboration with Pedius to allow deaf people to access telephone banking services

Enable deaf customers to communicate with the world and foster full integration of employees into the workplace

The telephone accessible services of AXA Assistance Italia include ordinary and highway roadside assistance